1 - Requirements gathering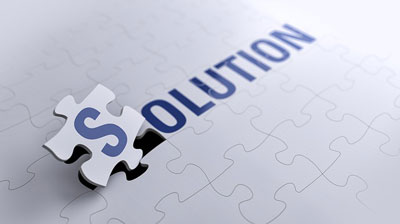 The initial meeting for requirements gathering is the most important part of the process. At this meeting we sit down with you and discuss your business needs, pains, problems, vision, goals and expectations from your future website. We will determine your priorities, personal preferences and style.
2 - Proposal
In about a week after the initial meeting, we present our proposal for your future website to you. This includes an analysis of your competition, proposed domain name, suggested website composition, marketing strategy, estimated price, schedule and responsibilities.
3 - Development
During this phase, we will gradually develop your website while keeping you in the loop. You will be given an opportunity to review and provide your feedback at every stage of the process, including initial domain name registration, development of the website design concept, layout, navigation, visual elements, contents, and functionality.
4 - Final walk-through
At this step we will demonstrate your website live and recommend steps on promotion and marketing. The final payment is due at this time.
5 - Hosting
To keep your website alive you will need a web hosting service to house your website and a domain name service to renew your domain name on an annual basis.We will gladly be your agent for web hosting and domain name annual renewals, so you won't have to deal with any other company.
6 - Maintenance
This optional phase may last as long as you deem reasonable. During maintenance, we monitor your website usage; periodically perform your site visibility tuning, re-submission to search engines and web directories, and enhance its contents and functionality.